"Thrasher" Pics
Thrasher in old EP&F showroom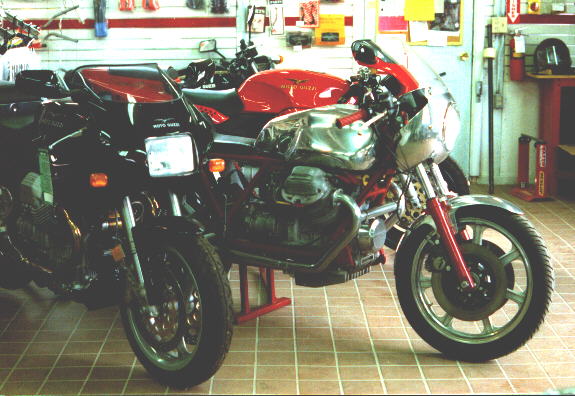 Thrasher in the Woods
A couple of poorly scanned pics taken by the famous "Rollin Nolan"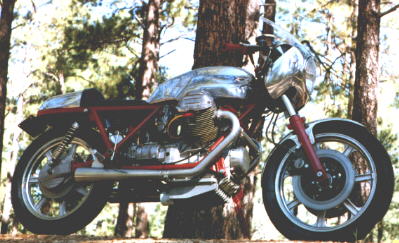 A Big One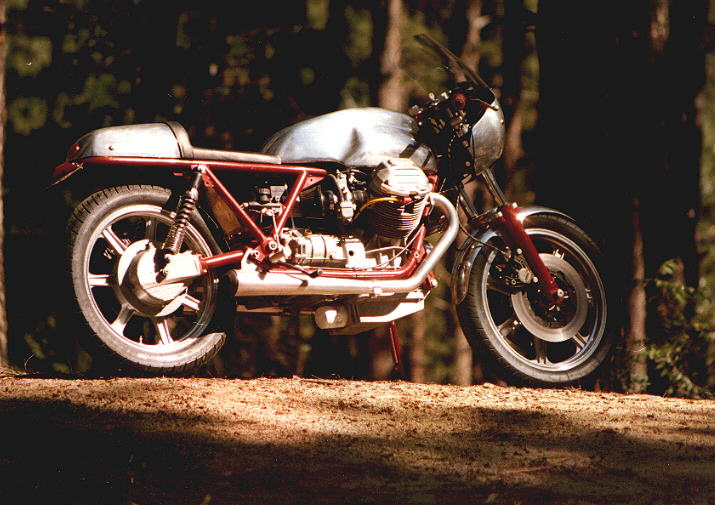 T2 A work in progress
"Thrasher Squared" is a LeMans III based special that is now in the works. We wanted to pay homage to the Lemans III tail section and it's "swoopy ducktail". We were also seeking a solution for those who were resistant to the idea of cutting the frame to weld a hoopy curved section to the rear. Another goal was to make the seat a bit more comfortable, essentially doubling it's thickness and incorporating a different kind of foam. Along the way we have also massaged the tank design, making it a little beefier. There is more to come... stay tuned!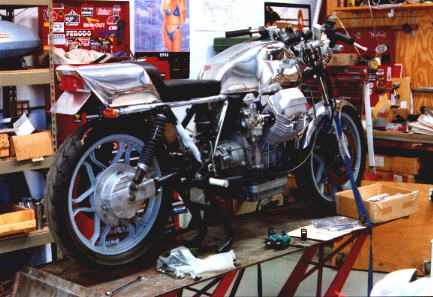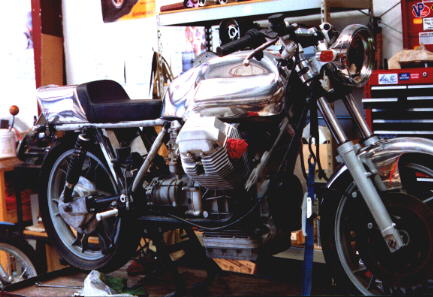 Thrasher instruments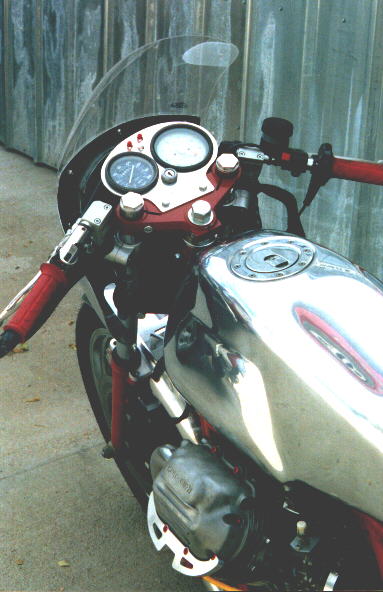 Thrasher at Del Mar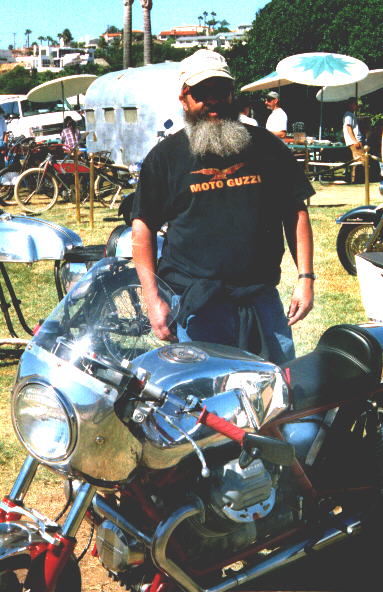 Thrasher SP A thrasher derived tank
Made for an SP 1000 tourer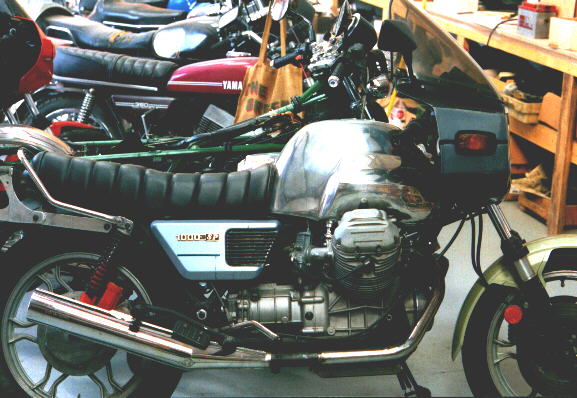 Thrasher Page