WELCOME
Welcome to Encore Performance and Fabrication! We are a motorcycle, scooter, and ATV dealer located in the high desert of Prescott, AZ. We also carry a large selection of parts and accessories and we provide all levels of service on the brands we sell. Encore started as a single line Moto Guzzi dealer in 1995. We have since branched out into scooters and ATV's, and now carry Royal Enfield, Kymco, Hyosung, and Genuine.

We have begun specializing in Hyosung and Kymco parts and accessories. If you click on the brand logos above it will take you to our sites dedicated to these brands, where you can find out more information as well as order parts and accessories online.

We are located on Highway 89, next to Watson Lake Park. Our hours of operation are Tuesday - Saturday 9:30 - 5:30. You can give us a call at 928-778-7910 or send an email to epfguzzi@epfguzzi.com.
WHAT'S NEW?
racing
Encore Performance has been a proud sponsor of the EP Racing Team since 2006. We were one of the first to race the Hyosung GT650R. Matt Kellerman pilots the bike and has brought home countless trohpies. Including multiple race wins, and most recently, Third Overall in the CCS Southwest Lightweight Championship. You can find out more about our race efforts here. If you are interested in the unique sponsorship opportunities we can provide contact Matt at shop@epfguzzi.com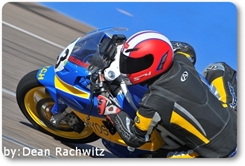 our website
If you've visited our site before you will immediatley notice the new layout to our site. We have tried to clean things up and make the site a little easier to navigate. We are always looking to improve upon every aspect of our dealership, so if you have any suggestions, or run into any problems with our site (dead links etc.), please let us know.
online ordering
While we have offered online ordering for some of our OEM parts and accesories for quite some time, we are going to start offering more general parts for sale here. We use Google Checkout for this process. It is safe, secure, and easy to use. You can click on the image in the lower left part of the screen to find out more. Follow the parts link at the top of the page to see what we have. First up will be our most popular handlebar switches. More items will be offered soon.
on sale
It's a buyers market for all our Motorcycles, Scooters, and ATV's. All 2008 or older models are on sale. We are also offering great financing promotions on all Genuine, Kymco, and Hyosung products. You can see our current inventory of new and used bikes by following the links at the top of the page.