www.gasgas.biz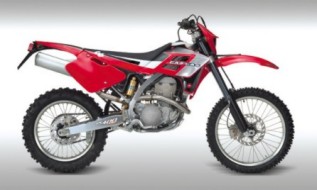 2003 Gas Gas FSE 400

Welcome to GasGas.biz . This is a catalog site of Gas Gas and Hebo products offered through our dealership: Encore Performance & Fabrication, which is located at 355 Henry St. in Prescott, Arizona USA. We are enthusiasts, and we would not be involved with GAS GAS if we were not totally impressed with the quality and capability of not only the machines, but the company as well. Simply put: GAS GAS KICKS ASS! They may be best known for their championship winning Trials bikes, but they also make competition ready two stroke Enduro bikes, as well as ground breaking fuel injected four stroke machines... but that is not all! Also in the lineup are 2 stroke and 4 stroke quads, as well as the Pampera: perhaps the most capable trail bike ever made.
Gas Gas Motorcycles are made in Spain, home to a great dirt bike heritage. They are fitted with only the finest components. The trials bikes are examples of the latest and freshest technology. They have hydraulic clutches, and most enduro bikes are available with either WP or Ohlins Forks. They are truly a world class product, and they are beautiful to behold.
This is a new website, and it will take us a while to get up to speed, but we hope to build it in to a valuable resource for the Gas Gas enthusiast, as well as for those who just want to learn more about these great motorcycles and quads. Please bookmark this site and check back soon.

Click on one of the links below to learn more:

| | |
| --- | --- |
| Trials | TXT Boy, TXT 70 Rookie, TXT 280 Edition 03,TXT Pro 200,280,300 |
| Trail | Pampera 250,280 |
| Enduro | EC50 Boy, EC-EC/O125, EC-EC/O 200, EC-EC/O 250, EC-EC/O 300, FSE-FSE/O 400 |
| Cross | MC 125, MC250 |
| Quads | Wild HP 300 2T, Wild HP 400 4T |
| Motard | SM 400 FSE |
| Hebo | Accessories and Apparel for Gas Gas riders and others too! |
| Accessories | Cool stuff for Gas Gas Motorcycles and Quads |
| News | News from our dealership and from the world of Gas Gas |
| Archives | Gas Gas History, Tech Info, Pictures, Stories, More |
| Links | Learn More about Gas Gas Motos and Riding in Arizona |
| For Sale Now | Machines that are in stock and for sale at our Prescott AZ, Dealership |
GASGAS.BIZ is a catalog site of Encore Performance & Fabrication, a licensed motorcycle dealer in Prescott, AZ USA Toll Free 888 EPF MOTO
E-Mail Us: epfguzzi@epfguzzi.com
C 2002, all rights reserved
Disclaimer: Riding off road motorcycles and quads can be dangerous. Please learn and observe common safety proceedures and wear appropriate safety equipment. Please tread lightly and obey property rights. Do your part to help keep off road riding areas open.